THE AMAZING MR "A"
COMEDY MAGICIAN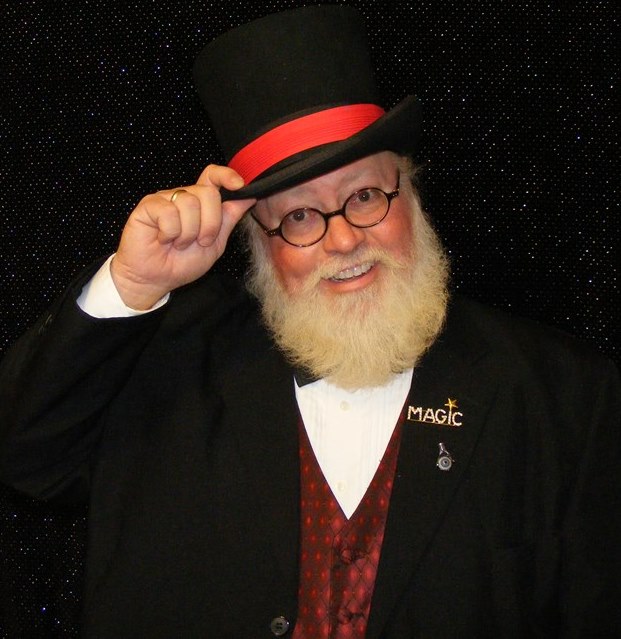 Come join us for an amazing, fun show starring the magic of Mr. "A". This show is packed full of surprises, magic, music and ventriloquism. This is the perfect magic and comedy show for everyone. Don't miss these great shows.
Also don't forget the Saturday afternoon special kids magic show called Mr. A's Wizard Show!
EVENING SHOWS
Friday Feb 15th, 2019 at 8pm
Saturday Feb 16th, 2019 at 8pm
Adults $17.50
Children $12.50 (twelve and under)
Add $5 for VIP seating
THE AMAZING MR. A's
WIZARDING MAGIC SHOW
This special kid's show is amazing and fun Harry Potter style show. Even before Harry Potter, The Amazing Mr 'A' was doing his wizard show. You will witness drawings come to life, feathers float, a ghost disappear in a magic castle and so much more. And one special kid will become the sorcerer's apprentice and help make the magic happen on stage!
ONE SHOW ONLY!
Saturday Feb. 16th, 2018 at 2pm
General Admission $10
Add $5 for VIP seating
Welcome to Visual Magic Shop. Come in and take a look around. You will be surprised to see what you find here. Visual Magic is a creator of innovative magic effects for the professional magician. Manufacturing magic since the early 80's, we continue to add new effects to our catalog on a regular basis.
We also have a complete line of magic, juggling, clown and stage make-up at our retail store, totaling thousands of items for you to pick from. If you don't it, just ask and we will do our best to get the item that you need at a fair and reasonable price. We also have lessons from beginners, to intermediate, to advanced.
Our pages are full of fire, dove, close-up, escapes, stage, bizarre & rose magic effects. Visual Magic produces quality effects that are made to last and endure the demands of professional magicians. We also do our best to keep our prices competitive with other products on the market. After purchasing our products you will surely understand how serious we are about providing quality magic.
Our staff, includes David Evangelista who has over 40 years of history in magic and can answer most any magic related questions. He is a professional magic performer, lecturer and creator of magic effects that are sold all over the world. David's wife Cheri, is a seasoned booking agent, vocalist and motivational speaker and is always willing to help our customers.
ENTER THE VISUAL MAGIC STORE - FEEL FREE TO BROWSE AROUND